My goal is to assist you in developing products with a high level of integrity and commercial value, while respecting the principles of sustainability and responsibility.
Textile Certification & Sourcing
As a Lead Auditor, I can support your team to ensure that your product or production conforms to all necessary specifications, regulations and requirements. My services in this field include:
Textile certification selection, preparation and guidance through the certification process.
Ad­vi­sing and supporting your team to certify your products against the textile standards such as:

GOTS, OCS, RCS, GRS, RWS, RDS and CCS.

Implementation of environmentally friendly production processes and social responsibility across the entire textile production chain.
Advising on certified material, fabric and accessories sourcing possibilities and helping to map the suitable manufacturer that matches your budget, needs and values.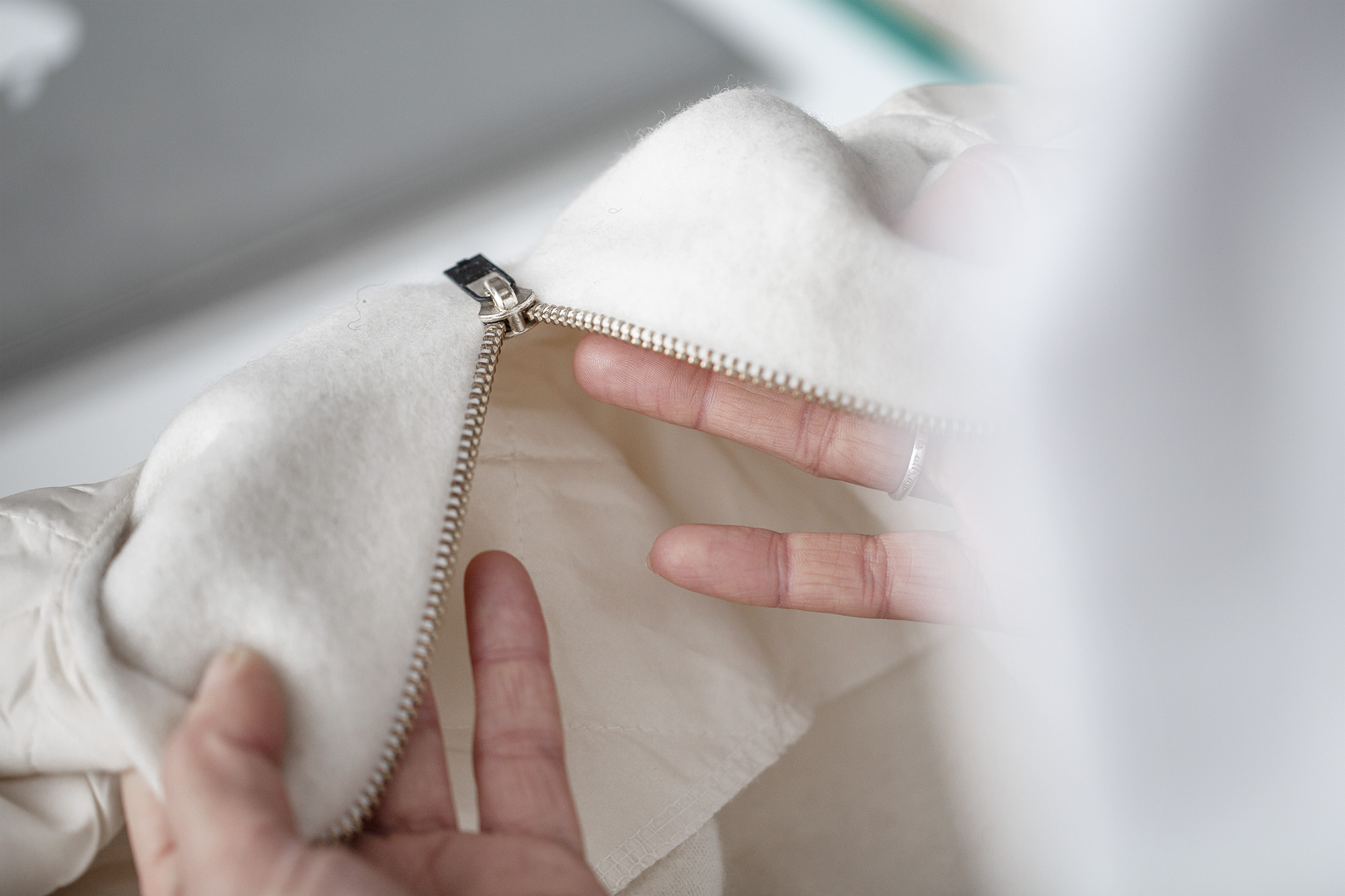 Design & Product Development
From creating concepts to sound clothing lines, I employ traditional and innovative approaches, always having quality, durability and cost in mind. My design and product development services include, but are not limited to:
Individual design and concept development, delivering product assortments in line with your brand vision and requirements.
Market assessments, i.e. trend forecasting, research on styles, fabrics, materials and colors, manufacturing costs.
Range planning i.e. styles, sizing, color assortment and fabrics.
Pattern making, prototyping, fitting, sampling and production planning.
Creating orders, product protocol, product specification, tender documentation, review (s) and approval of samples and controlling.
Product range optimization, manufacturing and strategic sourcing.
Sustainability Strategies
Holding a Master in Sustainable Fashion, I am dedicated to integrating sustainability into every facet of my work to reimagine existing solutions and to create strategies that result in value-based outcomes. My expertise includes:
Mapping and framing sustainability priorities.
Employing sustainability strategies at each step of the process; into concept, garment, collection development and sourcing.
Implementing circular economy principles in value chains.

Evaluating how products and services meet and exceed quality, safety, ecology, sustainability and performance standards.